The Honda CR-V is one of the best-selling crossovers of any size, but for a bit more money you can have a larger midsize 2017 Ford Edge instead. So, let's take a closer look at both to see which option is better.
2017 Ford Edge vs Honda CR-V
Styling: Ford Edge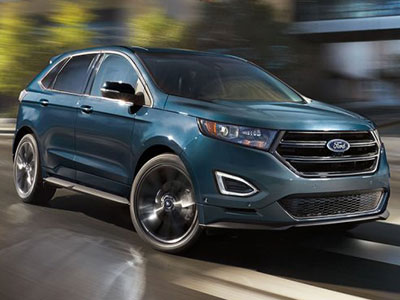 It's hard to think of many crossovers of any class or segment that are more attractive than the Ford Edge. You can specify the Edge in a number of ways to meet your style preferences--conservative, sporty, premium, or any combination of the three. Everything looks just right with this thoroughly modern take on the SUV.
Looking at the exterior of the Honda CR-V, you might wonder how such an awkward vehicle can win over so many buyers. The design isn't pretty, and it's not exactly cohesive either. Beauty is obviously in the eyes of the beholder, of course, but it's hard to see styling as anything other than a slam-dunk victory for the Edge.
Power and Performance: Ford Edge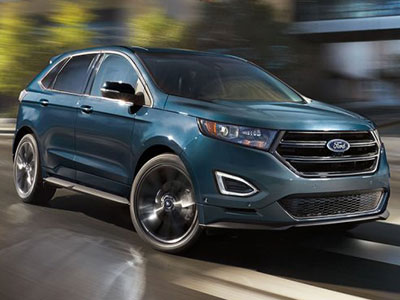 Buyers have three engine options to choose between in the Ford Edge: a 2.0-liter EcoBoost, a 3.5-liter non-turbo V-6, and a 2.7-liter EcoBoost V-6. You won't find a lack of power in the Edge, as the base engine develops 245 horsepower, the 3.5-liter V-6 puts out 280 horsepower, and the EcoBoost V-6 can boast an impressive 315 horsepower. Every option comes with a six-speed automatic transmission, and can be front or all-wheel drive.
Although the CR-V is a segment below the Ford in terms of size, that's not a good excuse for the difference in available power. Base CR-V models have a 2.4-liter inline-four rated at a modest 184 horsepower, and the most power available is just 190 horsepower from a 1.5-liter turbo-four.
Interior: Ford Edge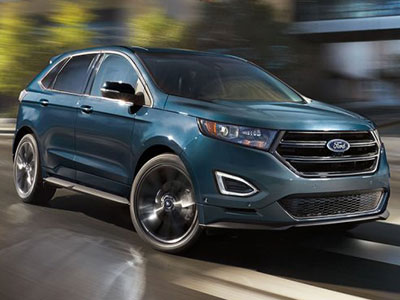 You'll find a pretty impressive 113 cu.-ft. of passenger volume inside the Ford Edge, and it's definitely put to good use. The Edge doesn't bother with a third-row seat, which translates into generous amounts of leg room in the front and rear and more than enough cargo space too. Like the smaller Escape, the seat cushions may be a little thin for some, but the quality of the trim and materials is excellent at all levels.
There isn't as much space in the cabin of the CR-V because it's a compact and not a midsize, but Honda does extremely well with the small dimensions, to the point where you might not realize the CR-V is considered a segment below the Edge. It's hard to imagine more space and comfort from such a compact exterior. But space is space, and the Edge has a bit more.
Fuel Economy: Honda CR-V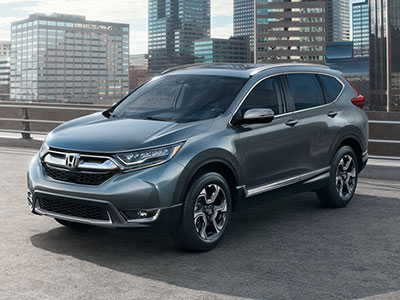 The best fuel economy figures you can squeeze out of the Ford Edge are 21 mpg in the city, 29 mpg on the highway and 24 mpg combined. That's with the 2.0-liter EcoBoost engine with Auto Start-Stop Technology and front-wheel drive, which isn't bad for a midsize crossover with 245 horsepower on tap.
A front-drive CR-V equipped with the 1.5-liter turbo-four is rated by the EPA at 28 mpg in the city, 34 mpg on the highway and 30 mpg combined. That's obviously a lot better than the Edge can manage, but with so much less size and power it's to be expected.
Learn More about the Ford Edge

What the Honda CR-V does, it does very well, and if you don't want or need something bigger and more powerful that's fine. But for a bit more money you can have a 2017 Ford Edge, which is bigger, more powerful, better looking, more luxurious, and better equipped at the top trim levels. We'd definitely pay the extra to get the much more impressive Ford Edge than the awkward-looking, smaller, and less powerful Honda CR-V.