Compact crossovers are everywhere these days, so it can be difficult to know where to start. It would therefore make sense to start with models that are among the most popular not just here, but all around the globe. Two that certainly fit the bill are the 2017 Ford Escape and the Honda CR-V, so let's take a look at how they compare.
2017 Ford Escape vs Honda CR-V
Exterior Styling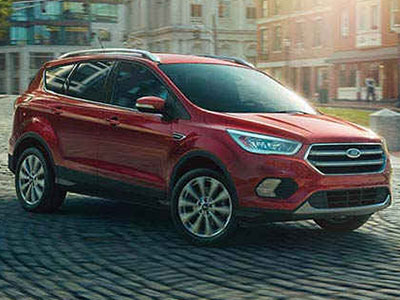 To a certain extent, good levels of capability and practicality can be taken for granted with compact crossovers, so styling is particularly important in this segment. The 2017 Ford Escape has just benefited from a mid-cycle refresh and it's now even sharper, sportier, and more athletic than it already was. If a sporty, youthful vibe is what you're looking for you, won't be disappointed with the latest Escape.
If we're honest, the Honda CR-V has never been the prettiest vehicle in its class, but that hasn't stopped it selling in massive numbers--Honda must be doing something right. The front bumper sticks out awkwardly, but features such as LED running lights give it a more contemporary look and smart alloy wheels are standard throughout the range. This is still an easy opening victory for the Escape though.
Engines and Performances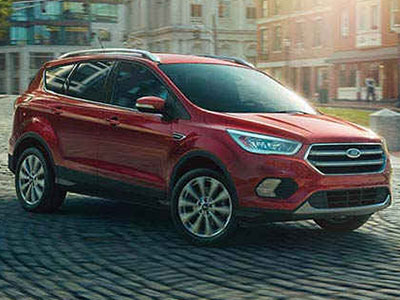 The styling of the Escape makes some lofty promises about the way it might perform, but the Ford doesn't disappoint. Three engines are available in the Escape, and there isn't a dud among them. Pick of the crop is the 2.0-liter EcoBoost turbo that develops 245 horsepower and gets the Ford to 60 mph from a standing start in less than seven seconds.
Two engines are on offer with the CR-V, which are the familiar 184 horsepower 2.4-liter inline-four and a newer 1.5-liter turbo-four producing 190 horsepower. They're not bad or even inappropriate engines, but they're no match for the Escape's unashamedly sporty credentials.
Fuel Economy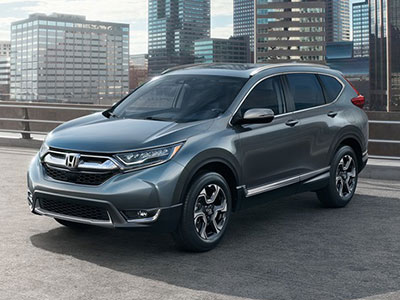 Even the powerful 2.0-liter engine paired with all-wheel drive in the Ford Escape delivers good fuel economy figures, but the 1.5-liter EcoBoost is the most frugal. The 1.5 with front-wheel drive is good for 23 mpg in the city 30 mpg on the highway and 26 mpg combined, while all-wheel drive only reduces those numbers slightly to 22/28/24 mpg.
The 1.5-liter powerplant is also the most fuel-efficient option for the Honda CR-V, but in this case it's rated by the EPA at 28 mpg in the city, 34 mpg on the highway and 30 mpg combined. Even the base 2.4 with all-wheel drive is rated at 25/31/27 mpg, so this is definitely a win for the Honda.
Features and Equipment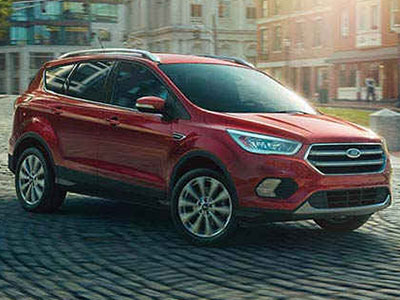 Ford certainly isn't shy when it comes to loading its vehicles up with impressive levels of standard and available features and equipment. The Escape is no exception, especially at higher trim levels. Even the base S models comes with air conditioning, an AM/FM/CD player with six speakers, the Sync infotainment system with a 4.2-inch screen, a rear-view camera, cruise control, power features, remote keyless entry and more.
The CR-V in its base LX form is also impressively equipped as standard, which means you get 17-inch alloys, LED running lamps, automatic climate control, cruise control, a four-speaker audio system, a backup camera, power features and Bluetooth streaming audio. It could be a draw, but the Ford just edges it because the top Titanium trim is a little better equipped than its CR-V equivalent.
Learn More about the Ford Escape

The Honda CR-V is a fine compact crossover; the global sales figures make that plainly obvious. But when it comes to closer scrutiny, the Ford is a more attractive package overall. The 2017 Ford Escape's youthful appeal is a model for Honda, who tends to attract older buyers.