The 2017 Ford Explorer and the Toyota Highlander are two of the best crossovers on the market right now. Despite their slight differences in size, both of these SUVs go head-to-head to win over consumers. But which one is better for you? Let's take a look.
2017 Ford Explorer vs Toyota Highlander
Styling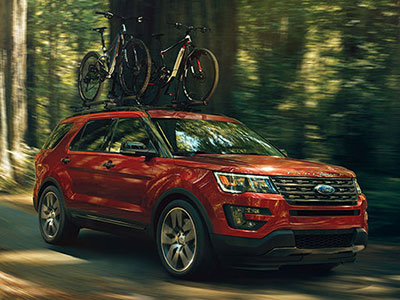 Ford has decided sporty is the way to go with the styling of the 2017 Ford Explorer, with a Sport Appearance package to ramp up those sporty credentials even higher. Think 20-inch magnetic metallic-painted wheels, grille bars, and inserts, an interior with suede and leather trims, and convenient options like push button start and SYNC 3. Yes, the Explorer remains very much a family focused vehicle, but it manages to do it with a lot of style and appeal that will tempt all types of buyers into investigating further.
On the flip side, the Highlander faces criticism for having fairly bland styling these days, but that's a little unfair. The Toyota certainly isn't the most devastatingly futuristic and cutting-edge design, but it can be described as handsome, contemporary, and rugged, with a design that makes it look even bigger than it really is from some angles. The Explorer has more of the wow factor though, especially with that Sport Appearance option.
Powertrains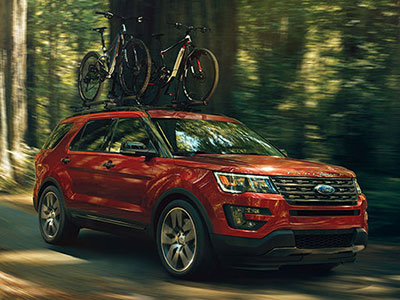 There's an outstanding balance of power, performance and fuel-efficiency available from the engines in the 2017 Ford Explorer range, with 290, 280 and 365 horsepower coming from a 3.5-liter V-6, a 2.3-liter EcoBoost four-cylinder and a 3.5-liter EcoBoost V-6, respectively.
Toyota does offer a hybrid option the Ford hasn't got an answer for, but there's one less conventional powerplant to choose from and quite a lack of power compared to the Explorer. The base powerplant is a 2.7-liter four-cylinder producing 185 horsepower, and then there's the available 3.5-liter V-6 that only ups power to a modest 295 horsepower. This round is definitely an easy win for the Ford.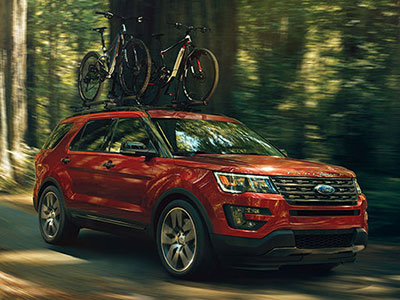 The starting MSRP for the 2017 Ford Explorer is $31,660, which means it's not the least expensive model available here. However, the XLT is only $33,775 and represents a big improvement in features and equipment. The XLT comes standard with: 18-inch alloys, keyless ignition, a chrome-colored lower fascia, satellite radio, and a 10-way power driver's seat on top of all the essentials such as climate control and Bluetooth connectivity.
At first, the base Highlander LE looks a bit of a bargain at a starting MSRP of $30,630, about $1000 less than the entry level Explorer. Unfortunately, it is lacking some of the Explorer's standard options, such as climate control, MyKey, and trailer sway control. And to go up a trim level to the Highlander LE Plus means a starting MSRP of $35,060, which is quite a jump in price. The Explorer therefore obviously represents better value for money than the Highlander, especially with the popular (and more affordable) lower trims.
Safety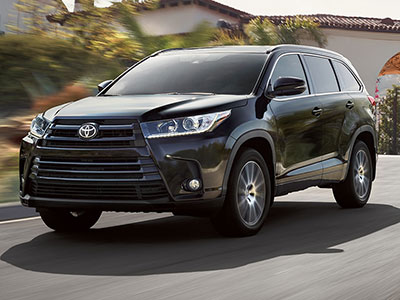 You'll find plenty of safety features standard with the Explorer, but to get extras that are becoming more and more popular, you'll have to pay more. Advanced safety features like lane-keeping assist, and even some relatively ordinary tech features such as rain-sensing wipers, can only be found if you dig deeper into higher trim levels.
If safety is a big priority for you, the Highlander delivers it, and then some. All the airbags, traction control and other usual features are found throughout the lineup, but the Toyota Safety Sense and Star Safety systems that are now standard with all trim levels take things to a whole other level. Safety is Toyota's calling card, so this category goes to the Toyota Highlander.
Learn More about the Ford Explorer

If safety is all-important to you, the Toyota Highlander is hard to beat in its class. But if we're being honest, how many of us really choose a vehicle based only based on how safe it is? Buyers in this segment want the whole package, and the 2017 Ford Explorer gives you exactly that. With a stellar federal safety test record, sportier styling, more powerful engines, and excellent value for money, the Explorer certainly offers the better buy.