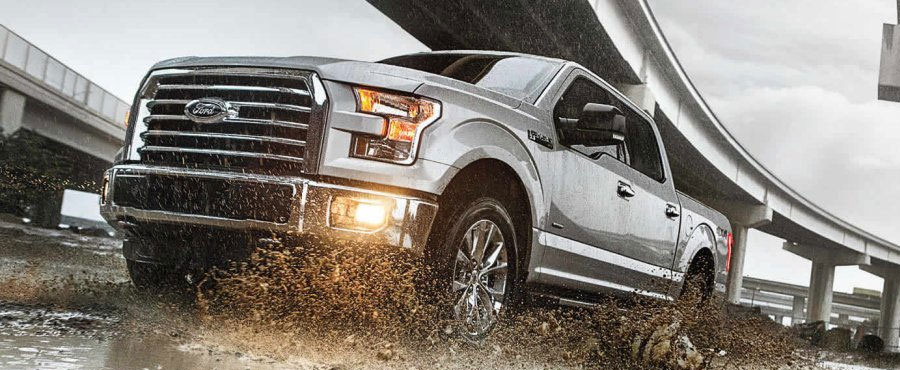 America has a rich and iconic auto history. While the rest of the world may think of something like the Mustang as one of our most legendary models, it's the F-150 that's the real standard-bearer of the U.S. auto industry. While lots of cars sell in huge quantities in America, no vehicle of any size, type, or price can match the sales that Ford's full-size, light-duty pickup delivers year-in, year-out. With the 2017 Ford F-150, Ford showcases why its light duty pickup truck is America's favorite vehicle decade after decade.
2017 Ford F-150
Exterior Styling and Construction
Although the F-150 was completely redesigned for 2015, Ford didn't play fast and loose with the exterior styling. The 2017 Ford F-150 is a full-size pickup truck, and it looks exactly like a pickup truck is supposed to. It's big, blocky, and unmistakably flat from every angle, but it's not thumbing its nowse at contemporary design either. Somehow, Ford manages to balance the tradition of the F-150 with the aerodynamic present. Ford continues its revolutionary military-grade aluminum body, making the 2017 Ford F-150 not only attractive, but lighter and more fuel efficient.
Trims and Configurations
Trucks used to be work vehicles found on farms and construction sites, with a bench seat, an open bed, and very little else. That's all changed now, which is why just about everyone is now a potential F-150 customer. The 2017 Ford F-150 is far from basic. Seven different trims are now available in the F-150 lineup: the XL, XLT, Lariat, King Ranch, Platinum, Limited and the awesome new Raptor. That's only the start of your F-150 buying adventure though, as there are also Regular, SuperCab and SuperCrew cabs, three box sizes, rear or four-wheel drive, and no less than four different engines to choose from. Add the 26 available option packages, 14 exterior colors, and 15 interior hues into the mix and it's easy to see why there's an F-150 for just about everyone.
Performance
Although there's a lot more capability with the Super Duty variants in F-Series family, the 2017 Ford F-150 is certainly no slouch in performance. When properly equipped, the F-150 offers a best-in-class payload capacity of 3,270 pounds, and a maximum towing capability of 12,200 pounds. Combine that performance with the fact that the Ford can seat up to six people in quite some considerable comfort, along with an almost unbeatable degree of off-road capability courtesy of some very serious four-wheel drive equipment and technology, and it's easy to see why the F-150 sells in such massive numbers.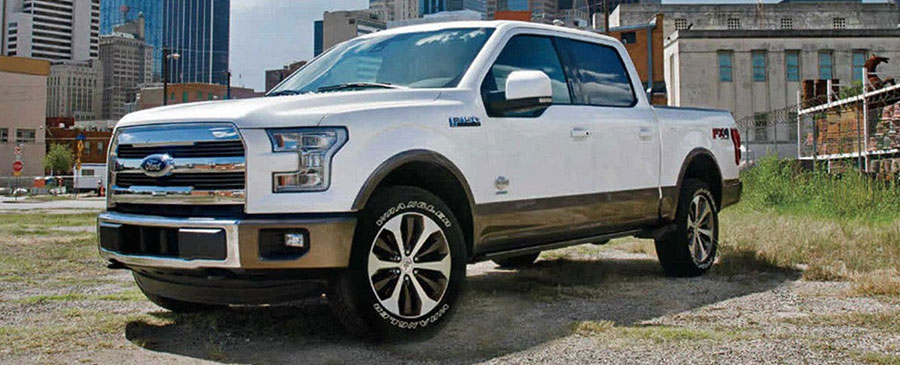 F-150 Features and Equipment
Want tough performance with the features of a luxury sedan? The 2017 Ford F-150 can deliver. Even the base XL model gets standard climate control, an AM/FM stereo, an auxiliary input socket, and 4.2-inch screen with audio controls in the center stack. At the other end of the spectrum, the F-150 Limited gets: a 360-degree camera with split-view display, adaptive cruise, Sony 10-speaker stereo, voice activated navigation, heated and cooled driver and right-front passenger seats, leather upholstery and much more besides as standard. One of the best things the Ford F-150 has done is embrace the spectrum of needs each driver needs to meet, from construction foreman to former minivan mom.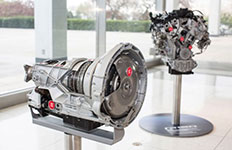 10-Speed Transmission
First in class transmission for the F-150 is also available with 3.5-liter EcoBoost.

Safety First
The only pickup to earn 5-Star and Top Safety Pick ratings for overall safety.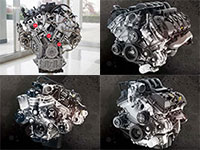 Choose Your Engine
Four different engine options cover the entire spectrum of light-duty applications.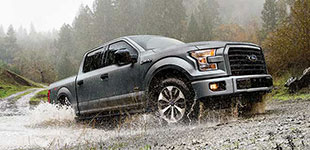 FX4 Off-Road Package
Available option turns your F-150 into a genuine 4x4.
Conclusion
The 2017 Ford F-150 is sometimes described as a "dual-use" vehicle, because it's at home in the carpool line or the cargo bay, but this bestselling truck is so much more than that. The Ford F-150 can be a viable alternative to everything from a family or executive sedan to a crossover or even a full-blown SUV. With its versatility, popularity, and reputation for durability and quality, the 2017 Ford F-150 shows buyers why Ford trucks have dominated for decades.