If you're looking for a new full-size, light-duty pickup truck, it would be easy to just go for the 2017 Ford F-150. After all, it can't be America's biggest-selling vehicle for nothing, right? But if that were true, would other truck models (like the Ram 1500) be so popular and building such a devoted fan base? Rival models are giving the F-150 a run for its bragging rights as the bestseller--so let's see how the Ram 1500 compares to the F-150. Which one will dominate?
2017 Ford F-150 vs Ram 1500
Styling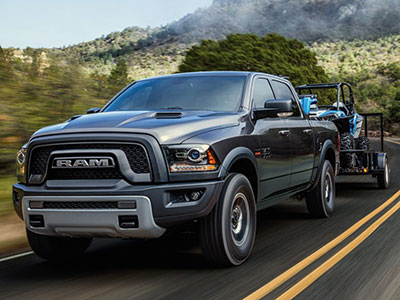 Domestic pickup trucks have a stylistic reputation to uphold, and few try to break the mold. The 2017 Ford F-150 certainly fits the classic truck blueprint, with big, blocky dimensions and unmistakably flat panels, with seductive curves ignored in favor of reassuring rectangles.
The Ram also sticks to the blueprint, but the range varies in overall style from the entry level trucks to those at the top of the lineup. Base models can be very workmanlike and utilitarian, while higher specification models can be extremely attractive and even sporty. One thing's for sure though, there's nothing subtle about the Ram 1500, which is probably a big part of its charm. For its ability to vary its style across its trim line, we're giving the win here to the upstart Ram 1500.
Capability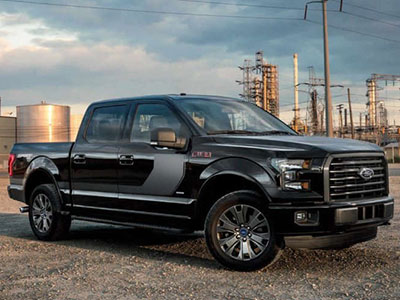 Looks are all well and good, but trucks are more about capability. Trucks matter to both businesses and retail buyers, so things like payload and tow ratings matter more than styling. The 2017 Ford F-150 can haul 3,270 pounds and its maximum tow rating is 12,200 pounds. That's an impressive set of numbers.
Unfortunately, despite its incredibly macho stance, the Ram 1500 falls a little short in this vital area. The most a Ram 1500 can haul is just 1,880 pounds, and the maximum tow rating is a little closer to the Ford at 10,260 pounds. However you slice it though, this is a substantial and important victory for the F-150.
Fuel Economy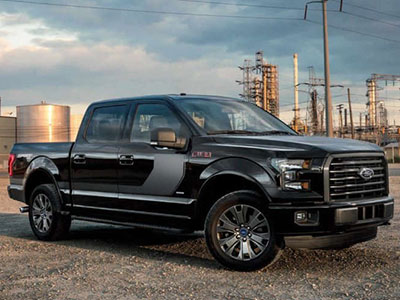 Commercial buyers are much more likely to be concerned with the fuel efficiency of a new truck than retail buyers, but nobody wants to pay more for fuel than they have to. The most fuel-efficient version of the latest F-150 gets EPA-estimated figures of 19 mpg in the city, 26 mpg on the highway, and 22 mpg combined.
A Ram 1500 equipped with an equivalent V-6 gas engine doesn't quite match the Ford as it can only manage 17 mpg in the city, 25 mpg on the highway, and 20 mpg combined. While the Ram has a diesel option that gets better mileage, we're giving this one to the Ford F-150.
Features and Equipment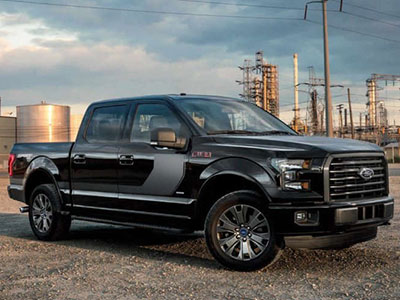 The F-150 offers four engines, seven trims, three bed lengths, three body styles, and two drivetrain options to choose from with the F-150, and unless you go for the Ford in its most basic form, there's really no such thing as a Spartan F-150. Even the base XL gets all the basics such as air-conditioning, an automatic transmission, a stereo and a tilt/telescoping steering wheel. From there you can specify your F-150 to have just about anything you can think of, as well as some features you've probably never considered.
You also have a huge range of trims and customization options with the Ram, although the Tradesman is very much an entry level work truck and lacking anything other than bare essentials. Beyond that, standard and available equipment levels are impressive, but the Ram has no answer to the F-150's simply awesome Raptor, so this is another triumph for the Ford.
Learn More about the Ford F-150

There's a lot to like about the Ram 1500 lineup, but it can't match up to the combination of capability and performance of the 2017 Ford F-150. The F-150 deserves its bestselling reputation, and it clearly is ready to deliver what so many buyers need.