Unless you're a commercial van driver or operator, you probably don't think about cargo vans like the Mercedes-Benz Sprinter and the 2017 Ford Transit much, but competition between these two is as fierce as it is with any passenger vehicles. Let's see how these legends of the cargo van world measure up against each other.
2017 Ford Transit vs Mercedes-Benz Sprinter
Image and Style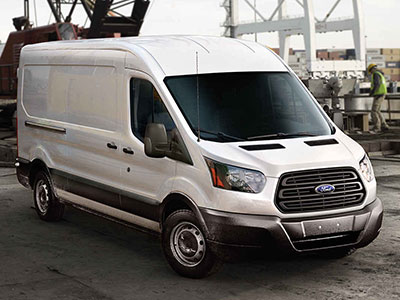 How a cargo van looks is nowhere near as important as it is for a car, but it still matters and don't let anyone tell you otherwise. Cargo vans reflect the image of the business they're representing, and the Transit has clean lines that are modern, stylish, and no-nonsense. For a commercial van, that's an image that conveys exactly what commercial vehicles should.
The Sprinter has an advantage from the start because of its Mercedes-Benz badge, but otherwise it's fairly mundane. If we're honest, this is far from the most attractive Sprinter to date. Some may even say it's a more expensive and less exciting copy of the Transit. The first round therefore goes to the 2017 Ford Transit.
Capability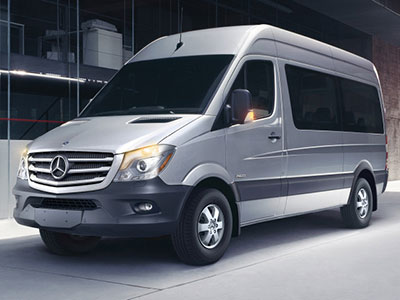 Image may or may not be high on your agenda for a new cargo van, but it's a certainty that capability is right up there. The Ford Transit is definitely no lightweight in this area as the greatest cargo capacity offered is an impressive 487.3 cu.-ft., the maximum payload is 4,080 pounds, and the maximum tow capacity is 7,500 pounds.
The Sprinter offers several different configurations, which include standard and high-roof versions and two different wheelbases of 144 and 170 inches. The maximum cargo capacity on offer is a cavernous 530 cu.-ft., the maximum trailering capacity is 7,500 pounds, and the maximum payload is 5,507 pounds. The Mercedes takes the honors here then.
Fuel Economy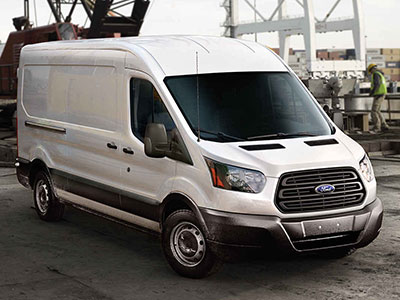 Fuel consumption is vital for commercial operators, so it's a shame the EPA doesn't offer official ratings for all commercial vehicles. Accurate figures for the diesel Transit are therefore hard to pin down and you obviously have to view them as a rough guide, but most evidence points to a combined rating of around 21 mpg.
For some clarity, the fuelly.com website offers real-word fuel economy figures and it claims the most economical Sprinter is inevitably also the diesel, with a combined figure of just under the 17 mpg mark. Even if that figure is treated with a degree of skepticism, it's hard to imagine the real-world figure being better than the Transit, so this round goes to the Ford.
Features and Comforts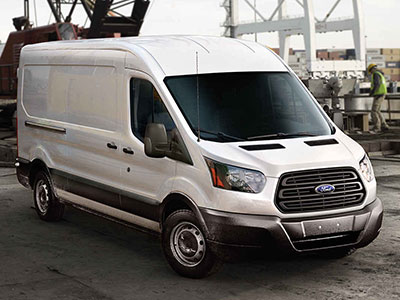 The Transit does offer air conditioning and hill-start assist, but you will have to pay more to get infotainment and connectivity. This is a commercial vehicle after all though, so it shouldn't be compared to the standards set by even the most affordable Ford sedans. Different situations make for different priorities.
The Mercedes-Benz Sprinter is well-equipped though, with standard features including air conditioning; driver and passenger armrests; a radio with USB, AUX, Bluetooth and 5.8-inch color screen; hill-start assist and more. Of course, considering the fact that the Sprinter starts at almost $10,000 more than the Transit, the difference in their features makes sense. We're giving this one to the Ford--businesses keen on keeping their budgets intact will prefer choosing what features they want rather than taking on a larger price tag.
Learn More about the Ford Transit

The Mercedes-Benz Sprinter is a fine commercial van, and a worthy competitor in the commercial segment. But with a vehicle aimed at fleets and businesses, price matters--as does styling and fuel efficiency. That's why we are choosing the Ford Transit as the overall winner here--its total package offers commercial buyers what they need at a price that makes more sense.