2018 Ford Explorer vs Honda Pilot
The Ford Explorer has a very clear sense of what it is and in which areas an SUV should excel. The Explorer is a crossover SUV, a reliable people-hauler that embraces a rugged sportiness for those who need the room but don't want to drive a minivan. So you can see what we mean, we'll compare the Explorer to the 2018 Honda Pilot, another crossover that isn't sure what it wants to be.
Exterior: 2018 Ford Explorer
The 2018 Ford Explorer looks exactly as an SUV should. The Explorer is a three-row crossover with a hint of ruggedness in its bearing. You can see a little of the angles and mug of the Ford F-150 in its face. We especially like the Explorer in Shadow Black, Cinnamon Glaze, Ruby Red, and Blue. Yes, the Explorer is boxy, but in a square-jawed, handsome kind of way.
Call us crazy, but the Honda Pilot looks a little too minivan for our tastes--maybe an oversized hatchback. Perhaps this is an intentional blending but instead, the styling feels a bit like identity confusion with a muddled exterior. A crossover front with a hatchback rear and a minivan side. One thing's for certain, this automotive chimera doesn't stand out from a crowd.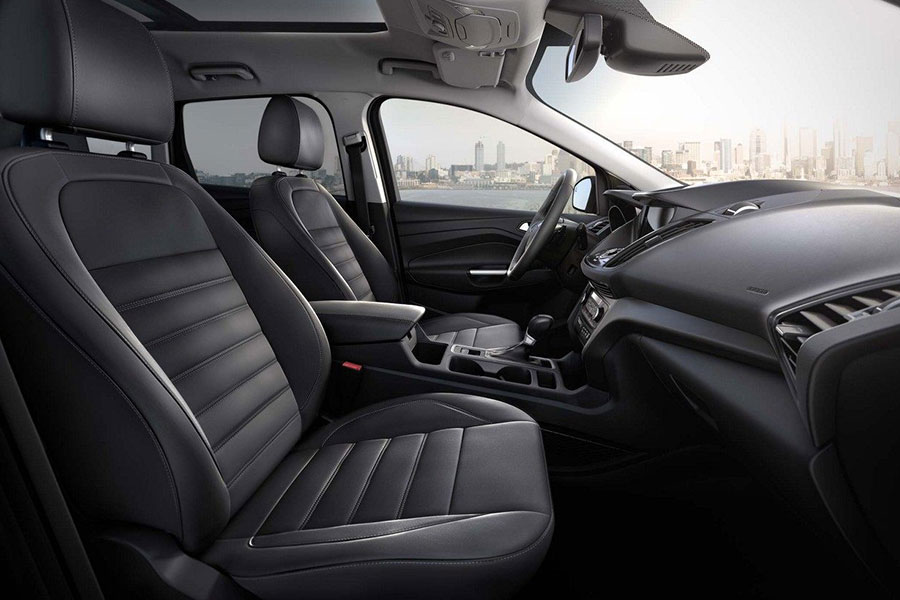 Roominess: 2018 Ford Explorer
The 2018 Ford Explorer and Honda Pilot have almost the exact same amount of cargo space, but there is noticeably more leg and head room in the Explorer. Fold all the seats down and you'll get 81.7 cubic feet of cargo room in the Explorer and 83.8 cubes in the Pilot. Flip one row up and you still have 46.8 in the Pilot and 44 in the Explorer. Finally, with all the seats in use, you have 16.5 cubic feet of cargo space in the Pilot and 21 in the Explorer. It's a bit of a toss-up and most drivers probably won't feel a difference in terms of cargo room.
The difference you'll feel is in the seats. Though each crossover has almost the same amount of passenger room, the Explorer boasts more head and leg room in both the front and second row. It's up to 2 inches more in the Explorer, which is just the difference between feeling cramped and feeling comfortable. We're pretty sure we've been on airlines that charge more for 2 extra inches of leg room.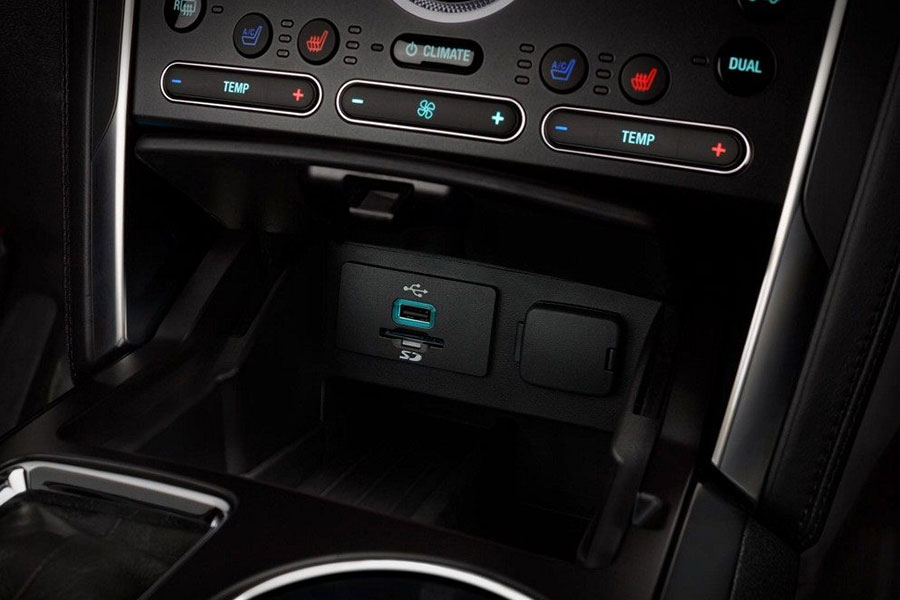 Infotainment: 2018 Ford Explorer
If you buy the 2018 Ford Explorer, we recommend upgrading the infotainment system from the adequate Sync to the outstanding SYNC 3. This system is intuitive and is getting better all the time. With a recent overhaul in its menus and navigation, we're feeling a noticeable improvement over an already great system. Not only is SYNC 3 intuitive, but also pretty quick in performance.
On the other hand, the Honda Pilot's system is functional, but bare-bones. A volume knob comes out next year, but that won't help you in 2018. Like the Pilot's exterior, this infotainment system isn't bad but doesn't stand out much either.