2018 Ford Explorer vs Toyota Highlander
You've got a growing family but don't want to drive a bus. You're outdoorsy but not ready to climb mountains on wheels. You need third-row seating and cargo space at the same time. Or you just hate adjusting seats every day. If that describes you, this is a must-read. In this comparison guide, we put the 2018 Ford Explorer and Toyota Highlander side by side. Which is better for you, dear reader? Read on.
Off-roading: 2018 Ford Explorer
Okay, you don't want a Jeep. Those are for serious off-roaders who aren't afraid to throw down thousands more for a gas-guzzling off-roading titan. You just want something that you can barrel down a dirt road or muddy campsite without your teeth rattling. We get it. You're outdoorsy, not Grizzly Adams. Well, the Ford Explorer has available all-wheel drive when you need accelerate through a rough patch of road. On top of that, there's a terrain management system that lets you select Normal, Mud/Ruts, Sand, or Grass/Gravel/Snow settings at your favorite primitive campground or during the wintry season.
The Toyota Highlander has optional all-wheel drive and high clearance, but lacks the smart terrain system. It's a little less Jeep than the Explorer. So, you don't want a Jeep but you don't want to be stuck in a muddy field should it rain at the campground.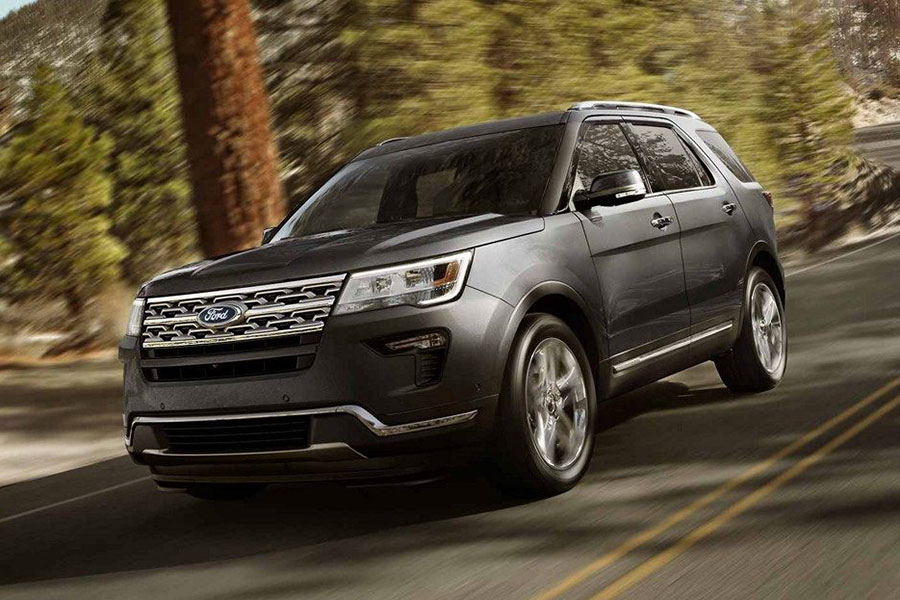 Tech: 2018 Ford Explorer
If creature comforts are a must, the Ford Explorer won't disappoint. Not only does the Explorer offer advanced safety features like Adaptive Cruise Control and Cross Traffic Alert, but this Ford has plenty of no-brainer conveniences that are designed to make life easier. Take the Active Park Assist that parks and unparks this SUV by itself, or the hands-free liftgate that opens with the touch of a button. There's also a new onboard Wi-Fi system, a life-saver in long road trips or when you're unexpectedly stranded in the middle of nowhere. Standard features include 4.2-inch infotainment screen with SYNC 3 infotainment system, rearview camera, CD player, USB port, and Bluetooth. Available features include 8-inch touch screen, navigation system, satellite radio, and rear-seat DVD screens. Keep the kids happy, right?
The Toyota Highlander offers tech, just not as much and not as good. The Highlander includes standard Bluetooth, five USB ports, voice recognition, and 6.1-inch touch-screen infotainment system. Optional features include tri-zone automatic climate control, satellite radio, HD Radio, smartphone-linked navigation, 8-inch touch screen, proximity key entry, push-button start, 120-volt outlet, Driver Easy Speak, integrated navigation, and 12-speaker JBL audio system. The Entune infotainment system has a steep learning curve and takes some time getting used to.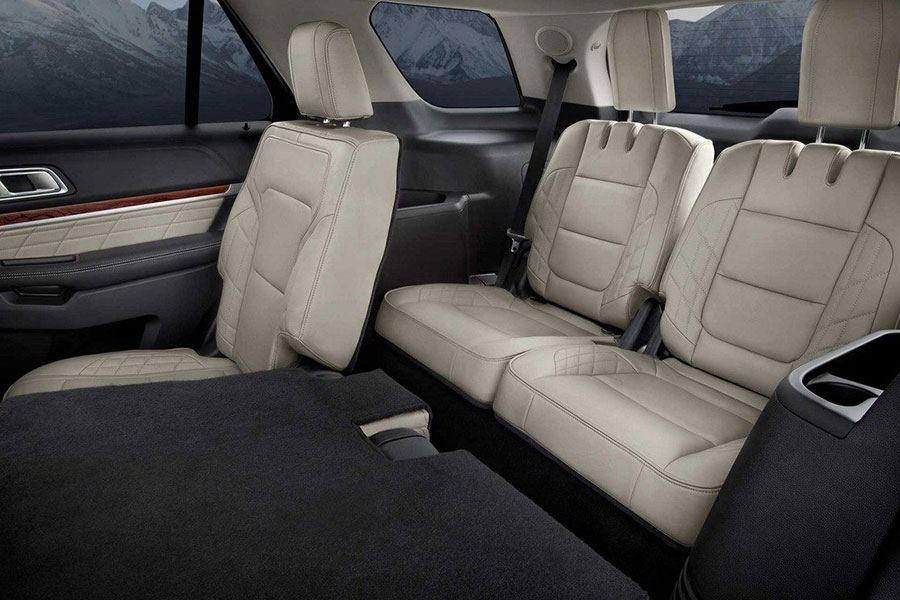 Cargo space: 2018 Ford Explorer
If you don't mind losing the third row to make way for cargo space, or don't mind flipping the back seat up or down regularly, the Toyota Highlander should work just fine. For the rest of us, we need cargo space and third-row seating at the same time. If that's you too, the Ford Explorer is better. While the Toyota Highlander has more 2 more cubic feet of cargo space with all the seats folded down, the Ford Explorer has tons more when all the seating is in use. We're talking 21 cubic feet in the Explorer and 13.8 cubes in the Highlander. All that easy-to-access cargo space is a real boon for a family on the go.