2018 Ford F-150 vs Ram 1500
The overhauled 2019 Ram 1500 is out and deserves some comparison with its rivals. In this comparison guide, we'll pit the bestselling truck in America, the 2018 Ford F-150 against Ram's latest offering. We'll see if the Ford can fend off the newcomer or give up the crown.
Price: Ford F-150
It's no secret that the 2018 Ford F-150 is affordable. The F-150's reasonable entry price and great value have contributed to its becoming the domestic top-seller. The Ford F-150 starts at just $27,700. After that, the sky's the limit. You can easily spend a small fortune on a Ford pickup and get a really luxury liner. But Ford meets you at just about any price point, making the F-150 the go-to truck for any customer's budget.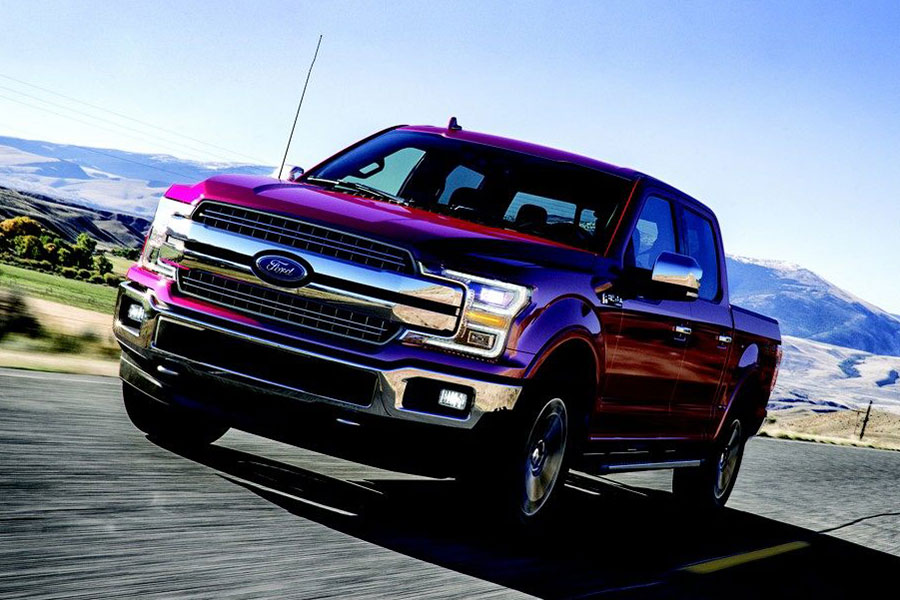 The Ram 1500, starting at $31,700, will cost you $4000 more than the F-150. By time you hit the top trim, that's reversed and the Ram is the more affordable option. But unless money is no object, the Ford is probably going to serve you better.
Powertrain: Ford F-150
The Ram 1500 might have easily won this, if not for the F-150 Raptor. This bird of prey is outfitted with a 450-horsepower twin-turbo 3.5-liter V-6 engine and paddle-shifted 10-speed automatic transmission. The F-150 Raptor can launch from zero to 60 mph in just 5.1 seconds. This beast comes with a ton of off-roading equipment like all-wheel drive, knobby tires, dampers, and wider body panels.

The best the 2019 Ram 1500 offers is a 395-horsepower 5.0-liter V8 engine. This engine is certainly powerful and a worthy contender for most Ford F-150 trims. But not the Raptor. If you want a contender that shreds the competition, the F-150 Raptor outpaces anything the Ram 1500 offers.
Towing: Ford F-150
The benchmark for pickup trucks is towing capacity--and the F-150 is still king of its class. The F-150 can tow up to 13,200 pounds when properly equipped. That's the record to beat.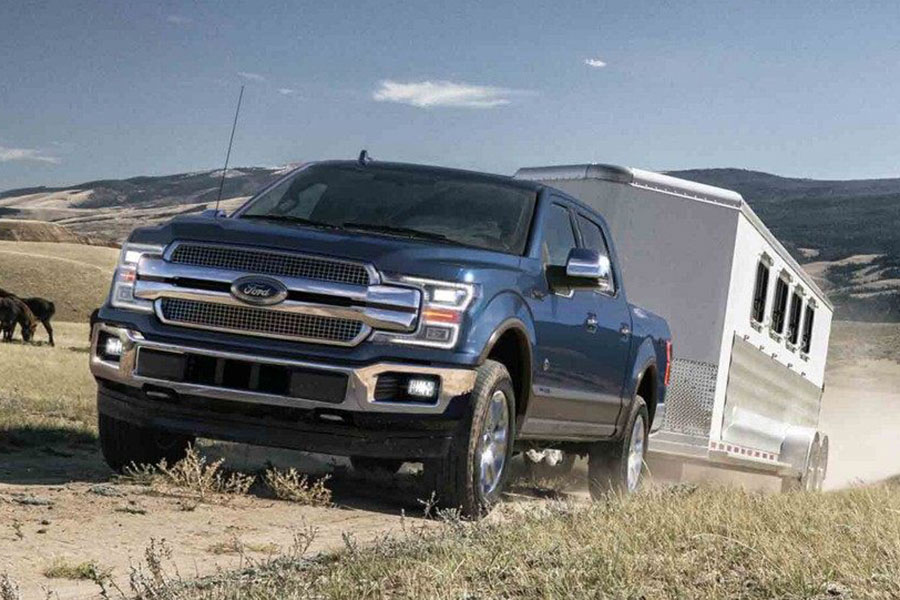 The Ram 1500 gets close, and even comes within scaring distance. With the 2019 overhaul, the Ram is pulling 2,000 pounds more the previous generation, which is a huge change. That brings the Ram 1500's total up to 12,750 pounds of towing capacity. But that's still almost 500 pounds less than the F-150. The king retains his crown.
If you're interested work potential for the best price, the Ford F-150 is still the one to beat.