2019 Ford Transit Connect
Is the Ford Transit Connect a van? Or a commercial hauler? In reality, this Ford is both. The 2019 Ford Transit Connect is a best-selling compact cargo van. Without seats, the Transit Connect wraps around up to 149 cubic feet and can be fitted to make your entrepreneurial dreams take flight. Or, get the Transit Connect passenger wagon. Load the van with kids or grandkids or just you and up to six of your friends. This versatile vehicle is really going places. Let's look at the changes for 2019 and what makes the Ford Transit Connect such a unique winner.
What's New in 2019?
The 2019 Ford Transit Connect got a nose job, so to speak. This Ford looks more like, well, a Ford. A larger grille, lower bumper, angled headlights, and LED lights bring the Transit Connect back into the modern Ford branding. From the front, the Transit Connect looks like a Ford EcoSport variant. The Transit Connect is still boxy in the rear, which is important for abundant head room or cargo space. But the tail lights are LED now, and cool new colors, like Blue Metallic or Race Red, soften the look.
The inside has changed too. There's additional padding for the first- and second-row seats, a redesigned instrument cluster, and an all-new center stack. The screen display, featuring the optional SYNC 3 infotainment system, floats above the dash slightly.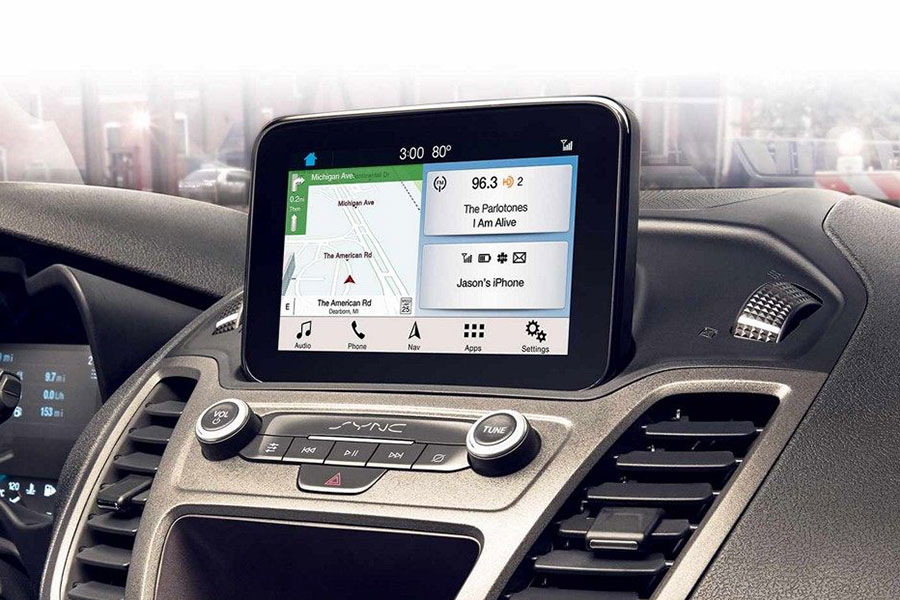 A host of new technology found its way into the new 2019 Ford Transit Connect. In addition to the base engine that carries over, there's also a new diesel engine available. The new engine is an all-new turbo-diesel 1.5-liter inline-four engine that Ford has started referring to as EcoBlue. There's no official EPA estimate but it's expected to push 30 highway miles per gallon, an impressive feat in a run-around cargo van or passenger wagon. Whether you use your Transit Connect for business or pleasure, you'll enjoy new features, such as the standard 4G LTE connection that works as Wi-Fi hotspot for up to 10 devices. Standard safety features such as automated emergency braking and available features like adaptive cruise control, blind-spot monitoring with rear cross-traffic alert, lane-keeping assist, and high-intensity-discharge headlamps will keep you secure on the road.
What Are the Trim Levels and Price?
You'll notice a modest markup from the 2018 model, which isn't surprising given all the updates in this overhauled cargo van. When the Transit Connect appears in dealerships in the third quarter of this year, it should start at around $27,000. You can get your passenger wagon in one of three trims: XL, XLT, or Platinum. The cargo van is even more customizable. You can add handle ladders, roof racks, interior shelving, and more. Whether your needs are small business, entrepreneurial, hobby, or recreational, the cargo van can be outfitted to your liking. When leaves start to fall and there's a chill in the air, come to your local Ford dealership and see what the 2019 Ford Transit Connect can do for you.